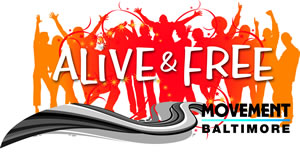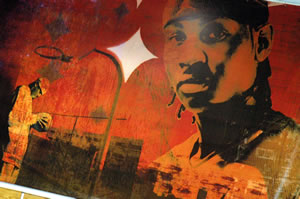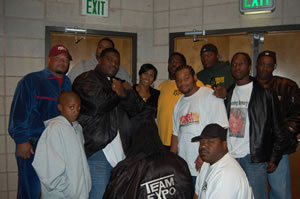 Client: The Street Soldiers National Consortium Founder and President, Dr. Joseph E.
Marshall Jr. and their Baltimore Consortium member, Safe Healing Foundation headed by
Mrs. Nzinga Oneferua-El.
Name of Event: Alive & Free Movement Comes to Baltimore, 2nd National Street Soldiers Alive & Free Conference.
Event Description and Purpose: The Alive & Free Movement was created in 2006 in response to the increasing numbers of inner city youth dropping out of school and being incarcerated or killed. This violence prevention program focuses on recruiting, teaching, and developing "Street Soldiers" — people committed to eliminating violence in their own lives and in their communities. To raise awareness of this model, the Street Soldiers National Consortium along with the Safe Healing Foundation hosted their 2nd annual Alive & Free National Conference in Baltimore, Maryland. The Alive & Free Prescription was developed by the Omega Boys Club/Street Soldiers—a nationally recognized youth development and violence prevention organization located in San Francisco, CA. The Street Soldiers National Consortium is a group of organizations that have been trained in the use of the Alive & Free Prescription. The Baltimore Consortium member is the Safe Healing Foundation.
Client's Goals: The Alive and Free Prescription is the notion that violence is a social disease with an explicit treatment process. The disease is transmitted by the germs of bad information, bad instruction, bad advice, and bad example that to young people appear to be good. Youth are exposed to these germs from their families, peers and neighborhoods; and through music, television, video games, and movies. The disease appears as techniques for survival when, in fact, the opposite is true. Infected youth do not survive, they only learn how to die or go to prison. The Alive & Free Prescription works hard to change beliefs, attitudes, values and actions that promote violence by identifying the risk factors and the symptomatic thinking that put young people at risk. The Street Soldiers National Consortium's goal was to raise a city-wide awareness of this violence prevention model program so that it can be implemented in schools and programs in Baltimore and in neighboring communities. To break the cycle of violence, young people are trained as "Street Soldiers." This task is accomplished through the academic program, which teaches adolescents to analyze the codes of the street and the messages they receive from the media and through peer to peer influences.
Special Gathering Event Design: The two-day conference took place at the historic Lake Clifton Campus, the home of Doris M. Johnson and Heritage High Schools, where the Alive & Free Prescription is currently being successfully implemented. Workshops centered around three key elements of the Alive & Free Prescription: Anger, Fear and Pain; Rules for Living; and, the Risk Factors and Commandments of Violence. Remarks were given by Baltimore City School Board and CEO Dr. Andrés Alonso, Mayor Sheila Dixon and Councilwoman Mary Pat Clark. Keynote presentations included Kemba Smith, single mother, advocate, public speaker, and law student and once a victim of physical, mental and emotional abuse; actress Terry J. Vaughn who started from humble beginnings who also started the Take Wings Foundation; Ray Upchurch who led "Daddy Hunger," a film screening and discussion; and, a special guest appearance by comedian Sinbad.
Results of Event/Ongoing Results: Dr. Marshall's main goal and hope was that the dialogue initiated at this conference will continue to push the movement forward by creating new Street Soldiers in the Baltimore community and in the schools to stop the violence and keep even more young people Alive & Free. There are now an increasing number of requests from Baltimore City schools, community members and a local YMCA to train their staff and youth in the Alive & Free model.
There is much energy around the film Daddy Hunger by Ray Upchurch. Baltimore Mayor Sheila Dixon has encouraged the Baltimore community to conduct community screenings of the film, to start the dialogue around the impact of fatherlessness on children.